Julian Fantino
Chairman
Julian's distinguished career in law enforcement and government, as the Toronto, York and London Police Chief and Ontario's Commissioner of Emergency Management culminated in his appointment as the Ontario Provincial Police Commissioner. He then was elected to Parliament, becoming Minister of Veterans Affairs, National Defence and International Cooperation. A leading expert on drug enforcement and federal regulatory policy, Julian advocates for the well- being of first responders, and police, fire and military personnel with post-traumatic stress disorders.
Raf Souccar
Director
Raf retired as RCMP Deputy Commissioner of Federal and International Policing, after 34 years in progressively senior roles. His portfolio included drug and organized crime enforcement, national security, counter terrorism and the Prime Minister's security. He led the development of the drug-impaired driving legislation and the creation of the Drug Recognition Expert training for police officers. After counselling successive Justice Ministers, Prime Minister Justin Trudeau appointed Raf to the nine-member Task Force on Marijuana Legalization and Regulation, which provided advice on the new legislative and regulatory framework for legal access to cannabis.
Lea Ray
Director
Lea is a Chartered Professional Accountant and seasoned board director, holding an ICD.D from the Institute of Corporate Directors. Over the past decade, she has held multiple board leadership roles including Chair of Audit, Finance and Governance Committees and Board Vice-Chair. Her financial career began with PricewaterhouseCoopers and she is a former Vice-President Corporate Finance, of Warner Bros. Entertainment Canada Inc., where she was employed for 19 years.
Lea has served on the Professional Conduct Committee of the Chartered Professional Accountants (Ontario) and has served as a board member and volunteer of several non-profit health, conservation and community institutions.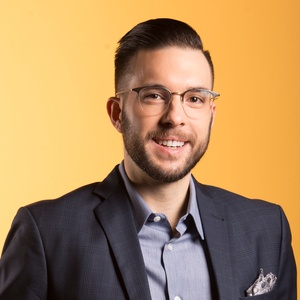 Dr. Michael Verbora
Director
Michael is an internationally recognized expert on medical cannabis, having spoken to the European Union parliament and other leading institutions. Michael earned an MBA from the University of Windsor's Odette School of Business in 2009 and an M.D. from Schulich School of Medicine at Western University in 2013, before entering a Family Practice residency at the University of Toronto. A member of the Canadian Consortium for the Investigation of Cannabinoids, Doctors for Responsible Access and the Canadian Pain Society, he has completed over 4,000 cannabinoid therapy consultations, and has presented many talks in community and hospital settings while serving as student health physician at Seneca College and Medical Director, Canabo Medical Clinic. Dr. Verbora also recently joined the McMaster University School of Medicine as an Assistant Professor.
Mark J. Sandler
Director
Mr. Sandler has been a member of the Ontario bar for over 38 years. He is the senior partner of Cooper, Sandler, Shime & Bergman LLP, and practices as an appellate and trial lawyer in criminal and regulatory matters. He served as an elected Bencher of the Law Society of Upper Canada, the legal profession's governing body, for three terms (just under 12 years), and chaired its Appeal Panel and Tribunal Committee. He is an elected Fellow of the American College of Trial Lawyers and is listed as one of Canada's best lawyers in a number of publications. From 2006 to 2014, he was a member of the Board (a "trustee") of the Law Foundation of Ontario and then its Chair from 2009 to 2014. He was an Adjunct Professor at Osgoode Hall Law School for 14 years, and lectures extensively to prosecutors, defence counsel, judges, Boards and agencies on a variety of topics, including, professional ethics and responsibilities, criminal and regulatory law. He has been consulted internationally (including by two governments) on law reform and has served as counsel or consultant to 12 public inquiries or systemic reviews, including a 2003-2004 review for the Minister of Health and Health Canada, Drug Strategy and Controlled Substances Programme of existing medical marihuana regulations and policies, and a review for Health Canada of the accuracy of certificates of drug analysis. He is the recipient of the G. Arthur Martin Medal for his outstanding contributions to criminal justice in Canada. A full biography is available on the Cooper, Sandler, Shime and Bergman LLP website.
William Stewart
Director
Bill is Canada's most distinguished Fire Service leader. After nearly 40 years of active duty, he was appointed to lead Canada's largest Fire Service as Chief of Toronto Fire Services from 2003-2012. He is a national leader in the fire protection field, serving on the boards of the National Fire Protection Association and the Canadian Fallen Fire Fighters Foundation, and named Fire Chief of the Year in both 2008 and 2010. Prior to his decades in the Fire Service, Bill was a commissioned officer of the Canadian Armed Forces. He received an Armed Forces Commendation in 2011. Dr. Gary Goodyear
Director
Gary is a Doctor of Chiropractic, has been at the forefront of health care, business and government. After graduating from the Canadian Memorial Chiropractic College, he developed a successful franchised model for the treatment and management of non-head injuries from motor vehicle accidents, and practiced for 20 years until his election to Parliament in 2004. He served as Canada's Minister of State, Science and Technology as well as Minister of State for the Federal Economic Development Agency, Southern Ontario, with a dual focus on enriching Canada's innovation and research agenda.