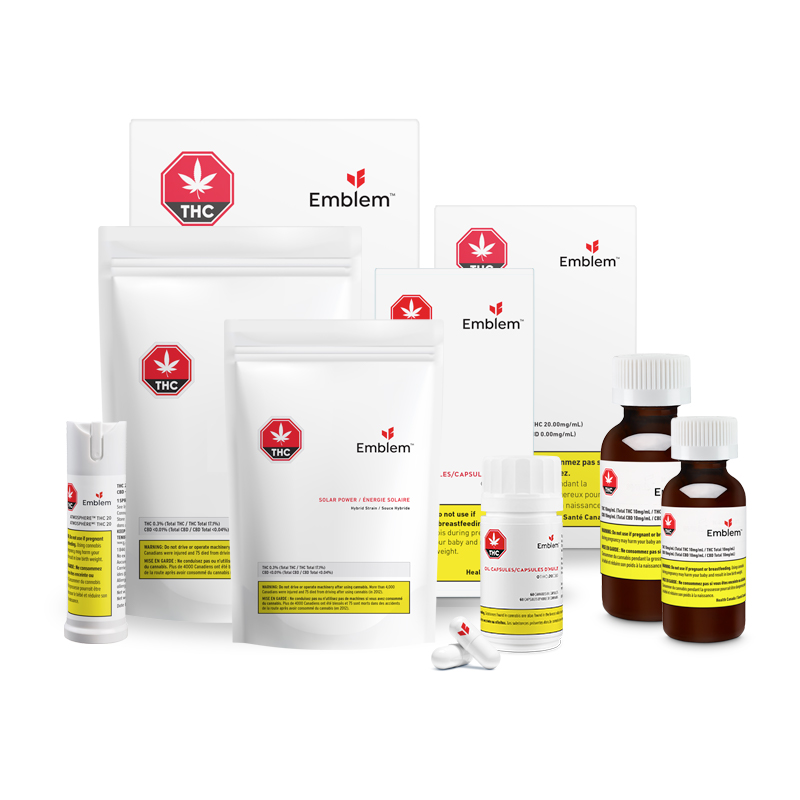 Emblem is a medical cannabis brand from Aleafia Campus with a singular commitment to providing patients with innovative, effective and trusted medical cannabis products.
We take a scientific approach to cultivation as we know it takes more than seeds and soil to create Emblem's high-quality strains and concentrates. We begin by focusing our efforts on a single strain batch, carefully monitoring each plant's unique qualities throughout the process. During harvest the plants are meticulously tested for the natural cannabinoids and terpenes that will provide the greatest patient relief. We employ various strategies to help our plants grow bigger and more robust, with strong terpene profiles.
The result: aromatic, flavourful and effective dried flower, as well as efficacious concentrated cannabis oils and other cannabinoid-based medicinal products produced under the Emblem brand.
Visit Emblem Website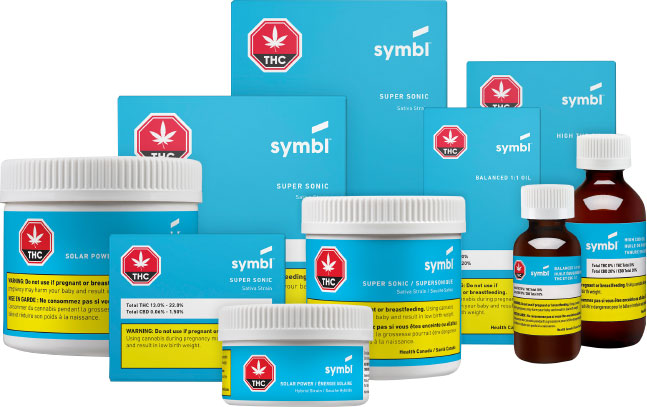 Curiosity is the catalyst for discovery and growth.
As the first non-medical brand in the Aleafia Campus | Products portfolio, Symbl aims to provoke curiosity – catering to the full spectrum of Canadians who plan to explore new perspectives on cannabis with products that address individual needs and support a positive and healthy cannabis experience.
Symbl is tailored to meet the needs of both novice and seasoned cannabis consumers, offering a curated selection of signature cannabis products in both dried flower and oil formats. Our cannabis is carefully cultivated, processed and packaged to provide exceptional experiences for all cannabis consumers.
Visit Symbl Website