Aleafia Health owns three modern, cannabis production facilities that empower our mission to grow, produce and sell innovative, value-added cannabis health and wellness products globally. Together, these facilities, along with our low-cost supply agreements will produce 138,000 kg and extract 50,000 kg annually.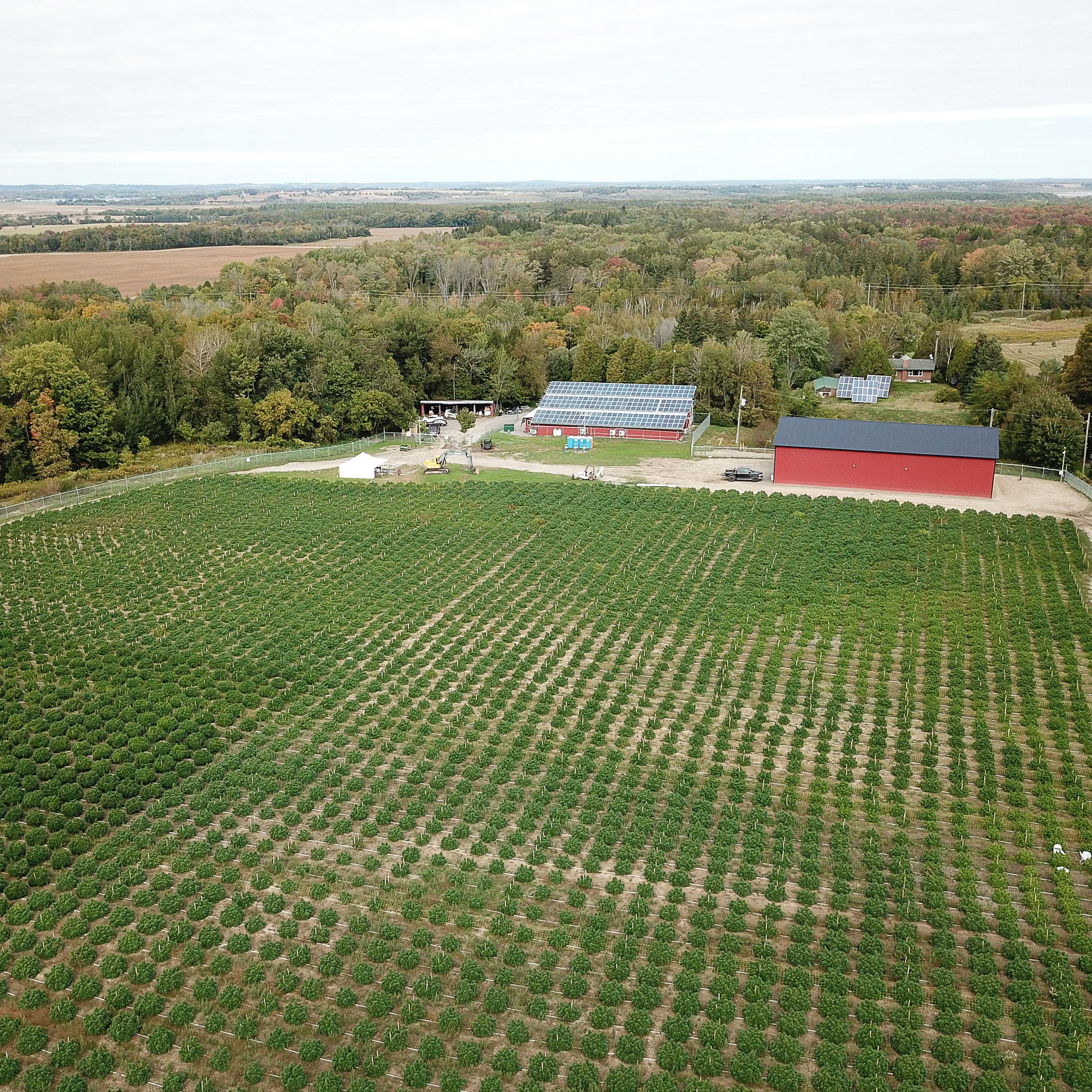 3.7 million sq. ft. Low-cost Outdoor Grow
The Aleafia Campus Outdoor Grow facility cements our low-cost cultivation leadership, while rapidly scaling our total capacity with 1.1 million sq. ft. of real cultivation area which is licensed and operational today. Adding to the success of the 2020 crop is the acquisition of the neighbouring property at Port Perry which adds an additional 2.6 million sq. ft. of cultivation area for the 2020 season.

160,000 sq. ft. Modern, Automated Niagara Greenhouse
The Aleafia Campus Niagara Facility is a greenhouse unlike any other. State-of-art, automated systems including moving container benches increase yields, limit costs, reduce risks and allow for a perpetual, year-round harvest.
Niagara features cultivation area equalling three NFL fields along with research and development facilities to accelerate Aleafia Campus' proprietary cannabis innovation. The facility is fully licensed and plant-ready.

Premium Flower Across two Facilities
Aleafia Campus' Port Perry and Paris Indoor facilities produce premium cannabis flower in modern, climate controlled environments. Together, the 22,000 sq. ft. of licensed and operational cultivation area produces approximately 3,000 kg annually.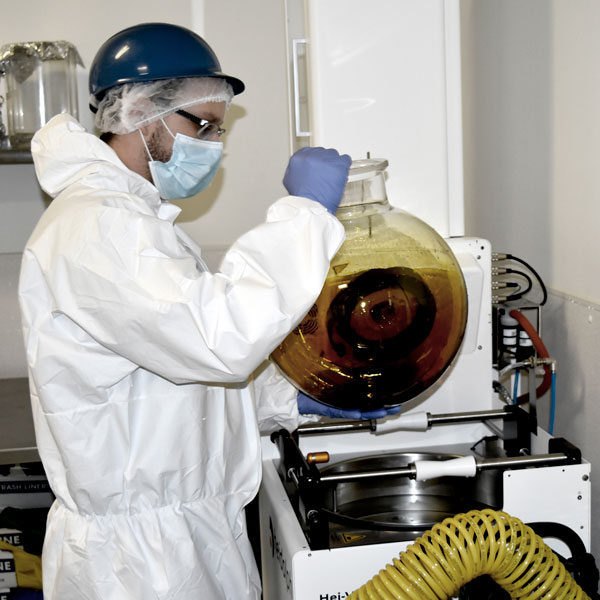 Product Innovation, Global Distribution
The Paris processing facility is currently extracting and producing oils, tinctures and gel caps under our adult-use Symbl and medical Emblem brands. This product innovation will scale exponentially with the Paris Phase II expansion, which will add 50,000 kg of extraction capacity annually.
A Phase II expansion features a laboratory being built to GMP standards, which will allow us to sell high-margin products to the German and broader European medical cannabis market.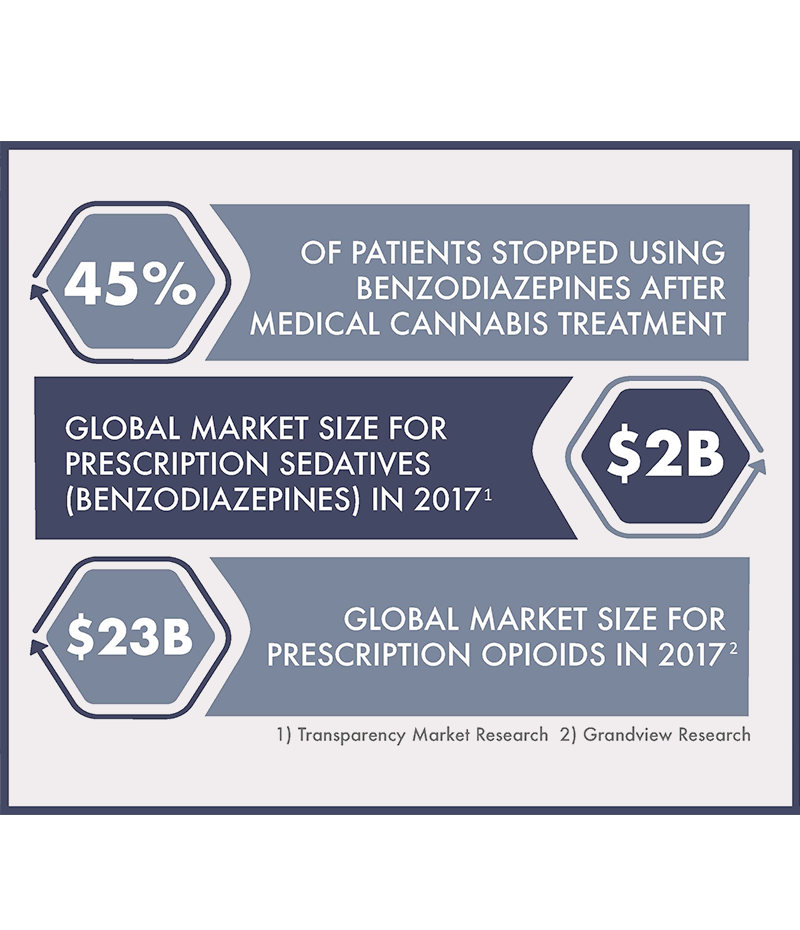 Innovative Research, Proprietary Data
Aleafia Campus Research remains at the forefront of innovation by partnering globally with scientists to advance breakthroughs and propagate findings on the medical efficacy of cannabis. These efforts are aimed at developing evidence-based, proprietary treatment methods and products for the treatment of opioid dependence and chronic illnesses including pain, insomnia, anxiety, and eating disorders. All research efforts use our proprietary, 10 million point medical cannabis dataset.
Learn More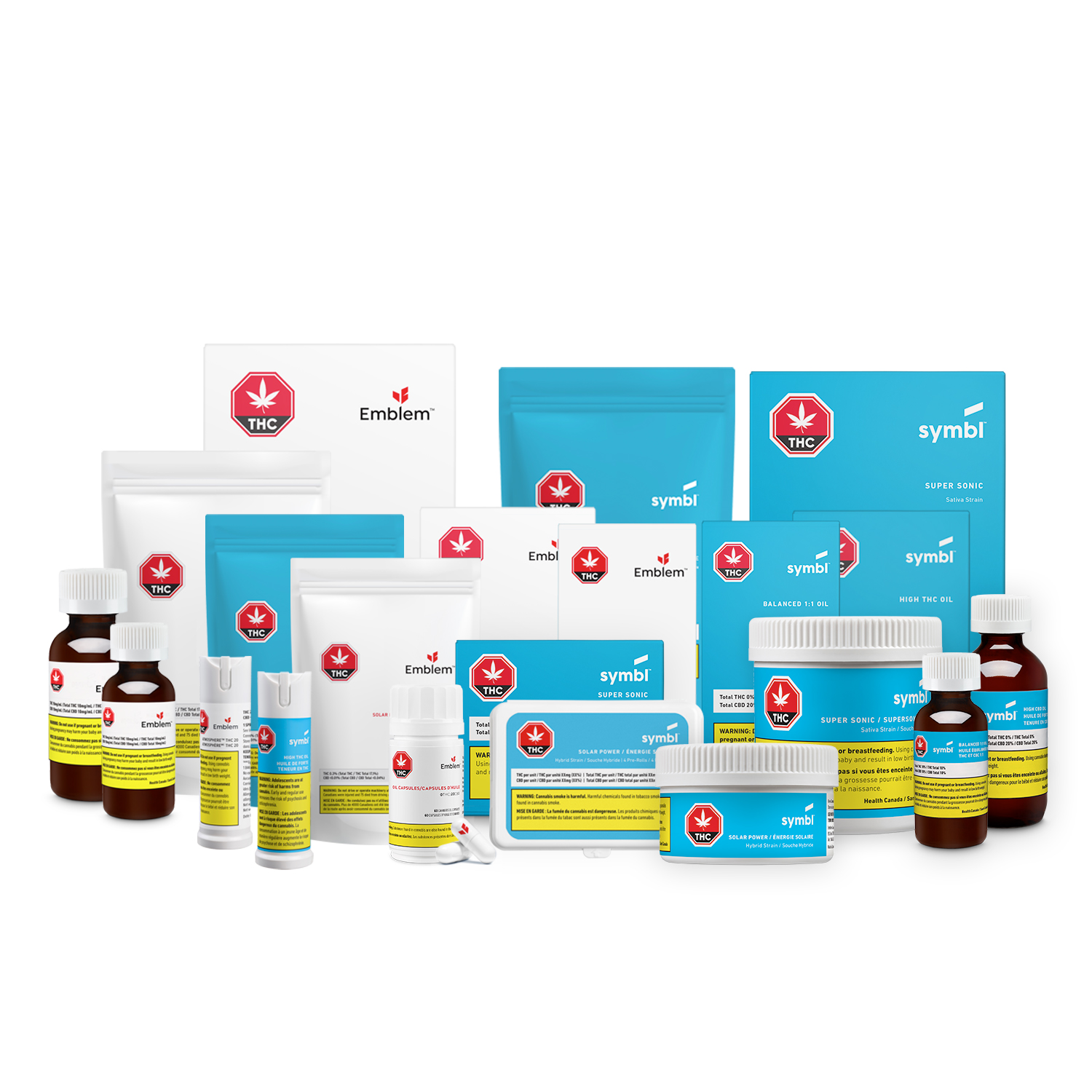 As the division responsible for supplying our portfolio of finished cannabis products in various forms and formats, Aleafia Campus | Products relies on leading edge technology and a continuous innovation process and ongoing research to provide exceptional experiences for all cannabis consumers with products that address individual needs and support a positive and healthy cannabis experience.
Explore Our Brands